The sheer amount of information that we have at our fingertips at every moment of every day is overwhelming. There always seems to be one more must-read article, webinar, or online course that promises to make us more successful — at work, at home, and everywhere in between. I don't know about you, but for me too much information leads to paralysis, a.k.a. throwing up my hands and succumbing to the temptation of my Facebook feed. Not productive.
While there are a lot of excellent systems out there for efficiently getting through a large amount of daily content, the best method I've discovered to increase the amount I learn in a day while maintaining my sanity (not to mention my productivity) is listening to podcasts.
For people who love to learn and hate wasting time, podcasts are a godsend. They have the power to turn everyday tasks like commuting to work, cleaning the house, cooking dinner, and working out into prime opportunities for self-development.  They cover every topic you can imagine and can fit into any timeframe, from a 5-minute break to an hour-long car ride.  They give your eyes a much-needed break from the screen, and the best ones are downright entertaining in addition to being insanely useful.
Thanks to their growing popularity, there's no shortage of high-quality podcasts to listen to that help us become more productive employees, more effective leaders, savvier entrepreneurs, more knowledgeable individuals, and generally happier human-beings. I've put together a list of 21 go-to podcasts with their short descriptions as well as a few of my favorite episodes to get started.  Some are practical. Some get more philosophical. All are informative, insightful, and well worth a listen. Check them out and let me know what you think in the comments section below!
Tim Ferriss is a self-experimenter and bestselling author, best known for The 4-Hour Workweek – a must-read for anyone who wants to get serious about getting the most out of their time. In this show, he deconstructs world-class performers from eclectic areas (investing, chess, pro sports, etc.), digging deep to find the tools, tactics, and tricks that listeners can use.
For any of you who've found Tim Ferriss's book a life-changing read, I'd definitely recommend What I'd Add to The 4-Hour Work Week for 2015 (And Much More), a compilation of 3 episodes (20 min. each) in which Tim answers 20 of his listeners most popular questions and discusses his proven strategies on how to avoid decision fatigue. It's the next best thing to actually sitting down and picking Tim's brain yourself.
The 5 AM Miracle is a weekly podcast dedicated to dominating your day before breakfast. Host Jeff Sander's proclaimed goal is "to help you bounce out of bed with enthusiasm, create powerful lifelong habits, and tackle your grandest goals with extraordinary energy." This podcast is often ranked #1 in the Self-Help and Business categories of iTunes.
This is a great podcast for anyone looking to optimize their workflow through small daily habits that lead to big long-term results. I love that Jeff includes a list a action steps with each podcast that he posts.  5 Ways to Conquer Procrastination (20 min.) and The Fascinating Power of Anchor Habits (19 min.) are great episodes to get the ball rolling.
Learn how to choose the right projects, tasks, and goals in work and life by going beyond the To-Do List. Host and productivity buff Erik Fisher explores all aspects of productivity, including getting the right work done, getting good work done, and the true end goal of productivity: living a meaningful life. You'll be refreshed and inspired after hearing how others fail and succeed at daily productivity and be inspired and instructed on how to move forward yourself.
I know I can rely on Erik's interviews with productivity experts to be insightful and inspiring. His interviews with authors often save me the time it would take to actually read the full books! Procrastinate on Purpose: @RoryVaden on discipline, procrastination and priority dilution (44 min.) is a great episode to start out with to explore the emotional side of productivity (or lack thereof) and what you can do about it.
Back to Work is an award winning talk show with Merlin Mann and Dan Benjamin discussing productivity, communication, work, barriers, constraints, tools, and more.
The hosts' easy banter always make this an entertaining listen in a addition to being full of advice on any productivity topic you can imagine. A recent episode I think you'll find interesting and useful is Space Geisha (38 min.) in which Merlin and Dan discuss invasive thoughts, how they can take over our lives, and how we can maybe learn to deal with them.
This podcast comes from the productivity guru himself. In 35 episodes, David Allen runs through a range of topics related to his popular GTD productivity method, including interviews with real people on how they've implemented GTD into their own lives and the amazing results they've seen since.
Whether you're a long-time GTDer or just getting started, these podcasts to listen to are a useful source of knowledge for perfecting your system. It really is the next best thing to talking to David Allen himself.  The Common Denominator (just 2 min.) and Tools for GTD (just 4 min.) helped me jump start my own semi-GTD workflow. I'm hoping for new episodes soon…
This Is Your Life with Michael Hyatt is a weekly podcast dedicated to intentional leadership. The goal of the podcast is to help you live with more passion, work with greater focus, and lead with extraordinary influence.
Another podcast that comes straight from a renowned productivity expert, This is Your Life takes a holistic view of what it takes to be a great leader. I love that he includes insights on how to be more effective in your personal life as well as at work. Why Doing Less Is The Best Way to Do More (32 min.) is an episode that's especially worth a listen.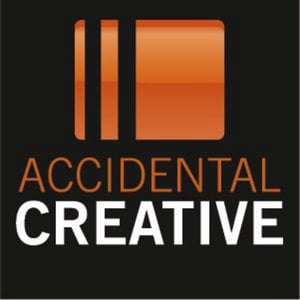 Where do great ideas come from? For creative pros, the pressure continues to mount to produce better work, faster. We live in a create-on-demand world. The Accidental Creative podcast shares how to build practical, everyday practices that help you stay prolific, brilliant and healthy in life and work. Host Todd Henry interviews artists, authors and business leaders such as Seth Godin, David Allen, and Steven Pressfield, and offers tips for how to thrive in life and work.
This podcast highlights two interconnected aspects of success that aren't talked about together enough: creativity and productivity. I've found that episodes provide solid insight and advice for everyone, not just the creative pros. If you're looking for a quick listen for high impact, I'd recommend checking out the recent episode How Do You Define Excellence? (7min.) about how misalignment of expectations affects teamwork and what you can do about it.
Want to work smarter, not harder? Join Stever Robbins each week as he provides inventive productivity and organization tips to transform even the most overwhelmed person into an overachiever. Are you buried in email? Stever will tell you how to dig your way out. Is technology holding you captive? Stever will help you evaluate your devices and only use the ones that actually help you get stuff done.
This podcast is exactly what the title suggests: quick and actionable advice to make you a more effective human being. It covers a wide range of topics from How to Get More Out of Conferences (8 min., Mar. 2, 2015) to How to Apologize using the Five Apology Languages (6 min. Feb. 2, 2015) and everything in between.
Pat Flynn from The Smart Passive Income Blog reveals all of his online business and blogging strategies, income sources and killer marketing tips and tricks so you can be ahead of the curve with your online business or blog. Discover how you can create multiple passive income streams that work for you so that you can have the time and freedom to do what you love, whether it's traveling the world, or just living comfortably at home. This podcast covers a broad range of topics on everything that works (and doesn't work) to help you better understand how to crush it with your online business.
Pat's latest episode, A Day in the Life of Pat – My (New) Routine, Schedule and Habits Shared (40 min.), is packed with practical advice for anyone who wants to learn how to start out their day right for maximum productivity.
Entrepreneur On Fire is a podcast created for the Serial Entrepreneur, Side-Preneur, or Small Business Owner. If you are looking for inspiration, motivation, and actionable advice during your daily commute, workout, or "me" time, John Lee Dumas delivers 7-days a week. Each episode brings you a successful Entrepreneur who shares their journey: Their failures, AH-HA moments, successes, and much more. Each episode ends with The Lightning Round where John extracts priceless resources and action steps for listeners.
Though this podcast is targeted at entrepreneurs, each new interview is full of impactful lessons on achieving (and sometimes falling short of) big goals and the finding meaning in work and life in general along the way. If you just listen to one episode, I'd recommend Radiate your passion (32 min.), an inspiring interview with Elayna Fernandez who went from a homeless single mom to a successful entrepreneur. She now works to empower other mothers to define their own path to success.
Awarded as an iTunes Best of 2014 podcast, The $100 MBA Show is a new kind of business podcast where you simply get better at business with daily 10 minute business lessons for the real world. Omar Zenhom shares some of the best business lessons, concepts, examples and insights from inside The $100 MBA training and community. Omar also calls upon some of the industry's top experts as guest teachers on the show. No backstories or promotions, just solid business lessons from the best in the game.
If you are short on time and just want quick, actionable insights to make you more effective at work, The $100 MBA is the podcast for you. Past topics include Does Cold Emailing Work? (9 min., Mar. 2, 2015), How to Self-Promote Without Looking Like a Fool (7 min., Jan. 21, 2015), and How to Create an Effective Workspace (12 min., Feb. 24, 2015).
Host and business coach Jaime Tardy interviews millionaire entrepreneurs to learn their failures, advice, tips and stories. She also includes practical advice gleaned from years of coaching experience.
This podcast is for anyone looking to take a risk, break out of the 9-to-5, and start their own business. The personal stories from each episode cover the awesome and not-so-awesome sides of entrepreneurship and make you feel like success is possible even (or often especially) after many failures. Plus, there's a lot of great advice and proven strategies to help get you there.  In the episode Leveraging Systems to Steal Back Your Time and Regain Freedom in your Biz (50 min.), Korbett Miller share some awesome strategies to maintain work-life balance.
In the hosts' words, Smart People Podcast "is simply a place to hear cool stuff from even cooler people." They reach out to leading professionals in various industries to pick their oversized brains and pass that information along to listeners.
This podcast brings together entertaining hosts and awesome guests to create fascinating conversations about just about anything.  It's a pleasure to listen in.  The most recent podcast, Extraordinary Productivity (45 min.) with author Kory Kogan, might be of particular interest to all of you trying to find ways to get the most out of every day.
Bulletproof Executive Radio was born out of Dave Asprey's fifteen-year single-minded crusade to upgrade the human being using every available technology. He used hacking techniques and tried everything himself, obsessively focused on discovering: What are the simplest things you can do to be better at everything? Welcome to being bulletproof, the state of high performance where you take control of and improve your biochemistry, your body, and your mind so they work in unison, helping you execute at levels far beyond what you'd expect, without burning out, getting sick, or just acting like a stressed-out jerk.
This one's for all of you out there who love figuring out how to use science and technology to optimize your life. No matter how much of an expert you think you are, Dave is bound to have something new for you to try. There's a reason it was iTunes #1 podcast in health last year. This recap of episodes in 2014 (1 hr. 27 min.) will give you a good idea of the value Bulletproof Radio can add to your health, happiness, and general well-being.
A weekly podcast featuring the leading thinkers in business and management from Harvard Business Review.
If you're looking for an easy way to stay up-to-date on the latest in business and management, subscribe to this podcast. It packs all of the high-quality content of the Harvard Business Review in audio format to keep you on the cutting edge at work. Plus they have access to a lot of big name interviewees like Jeff Bezos, Howard Schultz, and Maya Angelou that a lot of smaller podcasts don't. They have so many awesome episodes, it's hard to choose. Luckily, for their 400th episode they put all of their favorite content from over the years into Best of the IdeaCast (24 min.).
The Broad Experience tackles some of the big issues facing women in the workplace today. Host Ashley Milne-Tyte and her guests discuss the things everyone's thinking about, but not always talking about. Each show is around 20 minutes.
Man or woman, if you're someone who wants to promote gender equality in the workplace this is an excellent podcast for insights and conversations in the issues that hold women back from reaching their full potential in their careers.  What is Success? (20 min.) is a great episode in defining meaningful work that both men and women will benefit from.
The TED Radio Hour is a journey through fascinating ideas: astonishing inventions, fresh approaches to old problems, new ways to think and create. Based on Talks given by riveting speakers on the world-renowned TED stage, each show is centered on a common theme – such as the source of happiness, crowd-sourcing innovation, power shifts, or inexplicable connections.
This is a spectacularly thought-provoking podcast that never fails to change how I view the world in some way, big or small. There are so many good episodes to pick from, but I'll keep it to my two absolute favorites. The Next Greatest Generation? (50 min.) will have you pondering whether millennials may actually be onto something when it comes to redefining work and success in today's society, while The Money Paradox (49 min.) explores the age-old question of whether money can buy us happiness.
99% Invisible is a radio show about design, architecture & the 99% invisible activity that shapes our world.
This isn't your typical productivity or business podcast. You won't find much in the way of actionable tips and tricks, but I find that it's novel telling of the backstories behind small things we use everyday sparks my creative energy and leaves me feeling inspired. It's also a must-listen for anyone who designs, sells, or markets products. If you want a taste of what 99% Invisible is all about, try Of Mice and Men (19 min.). It's an excellent exploration of why we interact with computers the way we do today.
Co-hosted by NPR's Lulu Miller and Alix Spiegel, Invisibilia delves into a wide array of human behavior, interweaving narrative storytelling with fascinating new psychological and brain science. Listen and research will come to life in a way that will make you see your own life differently. Produced by NPR News, Invisibilia turns the dry and scholarly into utterly captivating storytelling.
Similar to 99% Invisible, Invisibilia explores the things we cannot see that have a profound impact on our daily lives – the way neuroscience and psychology come together to drive our behavior.  Again, you won't find many quick tips and tricks, but understanding why we do what we do play a big role in helping us change that behavior to live healthier, more productive lives.  The Secret History of Thoughts (58 min.) and Fearless (57 min.) have already had a huge impact on me in both my personal and professional life.
Do you listen to any of the podcasts I've listed here? Am I missing any podcasts that you listen to religiously for productivity, work-life balance, and the pursuit of happiness? If so, please post links in the comments below– I'm always looking for new sources of insight, advice, and inspiration!